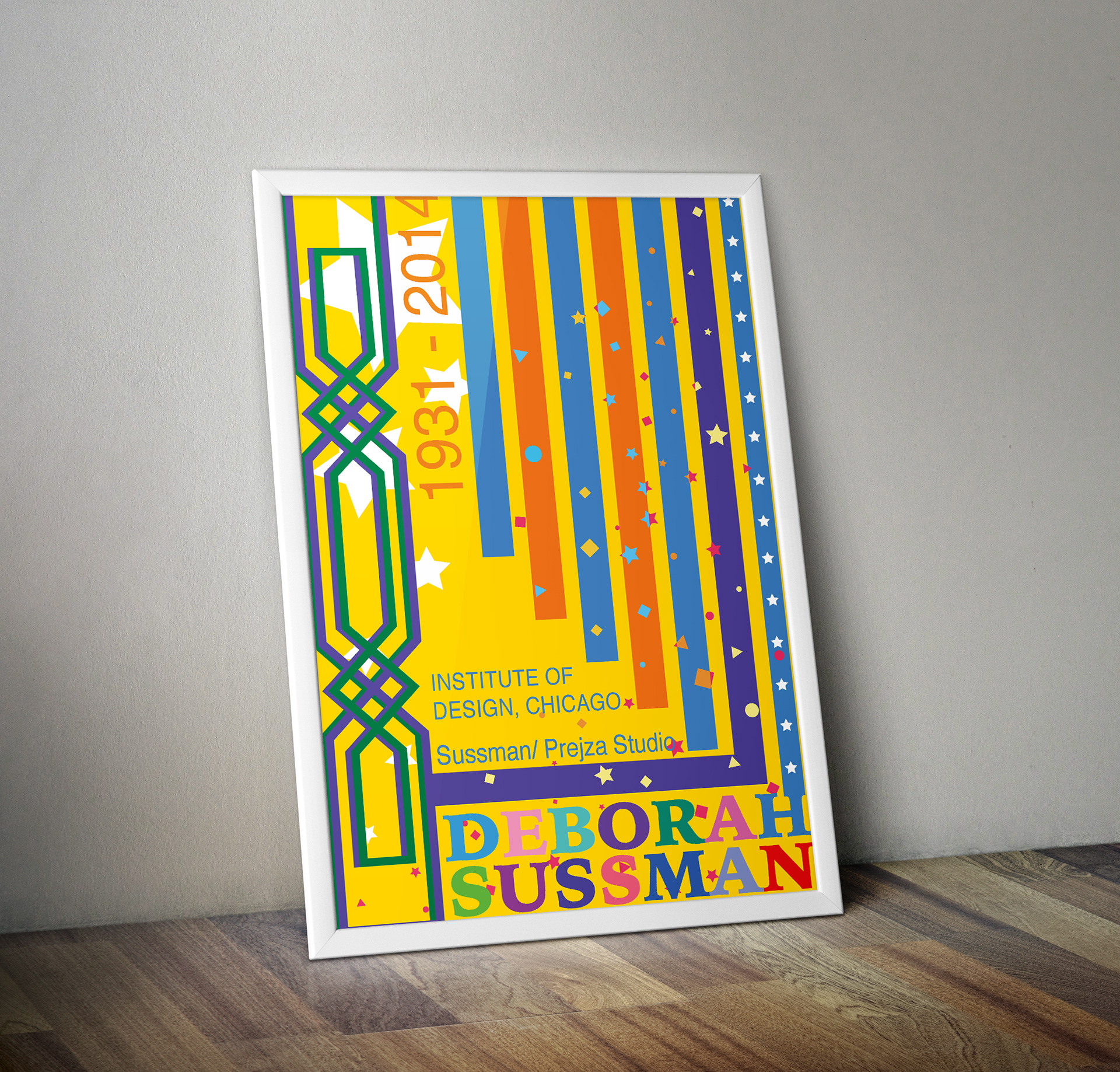 This is a printed poster that was a part of our AIGA exhibition, and I chose to research on Deborah Sussman. While learning about her and her work, I was inspired by her use of vibrant colors in architectural and way finding signage. 
"Although environmental graphic design started as architectural signage—hence, graphics—a flat discipline turned out to be inadequate in a round world. An exhibition, for example, is more than a book on a wall or an arrangement of artifacts under glass. It is the engagement of people as they move through space. Sussman/Prejza carries this engagement into stores and other public spaces, and into designed events—a contextual approach that brought the company international renown with the 1984 summer Olympics." 

—Ralph Caplan, "Beyond Sussman/Prejza: Jungle Rhythms in Environmental Graphic Design," Process Architecture 124, 1994.
Title

: Deborah Sussan  | 

 Creative Direction

: James Reidhaar & Jenny El-Shamy.